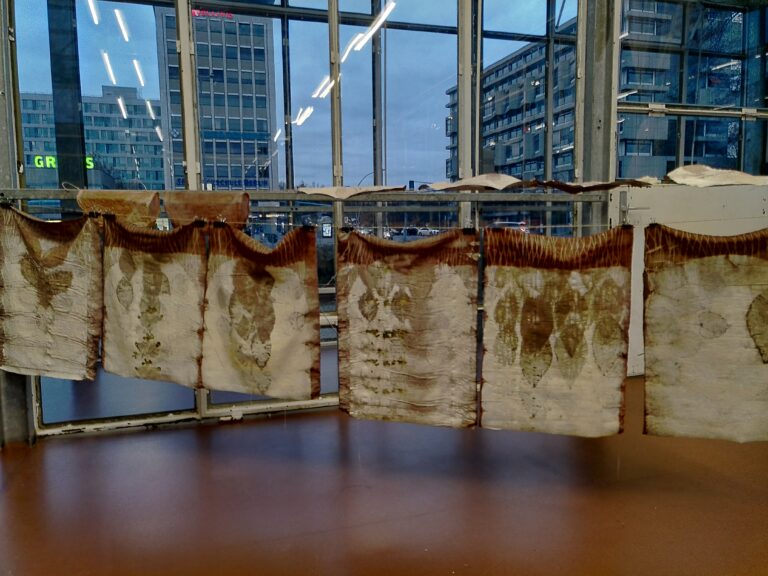 Few chestnut trees, linden trees and marigold flowers defying living conditions under heavy air polution by car traffic in the grid of the square designed by architect Werner Düttman on a central traffic axis in Berlin. During this week I will experiment with hanging the plant prints I created during the open studio in the Bauhaus Reuse Pavilion on paper, on fabric and in the form of zines on the facades of the pavillion, in preparation for an exhibition when the pandemic conditions are a bit more suitable.

12. – 18. April 2021
exact hours to be inquired
BHR OX bauhaus reuse
central area (roundabout)
Ernst-Reuter-Platz
10587 Berlin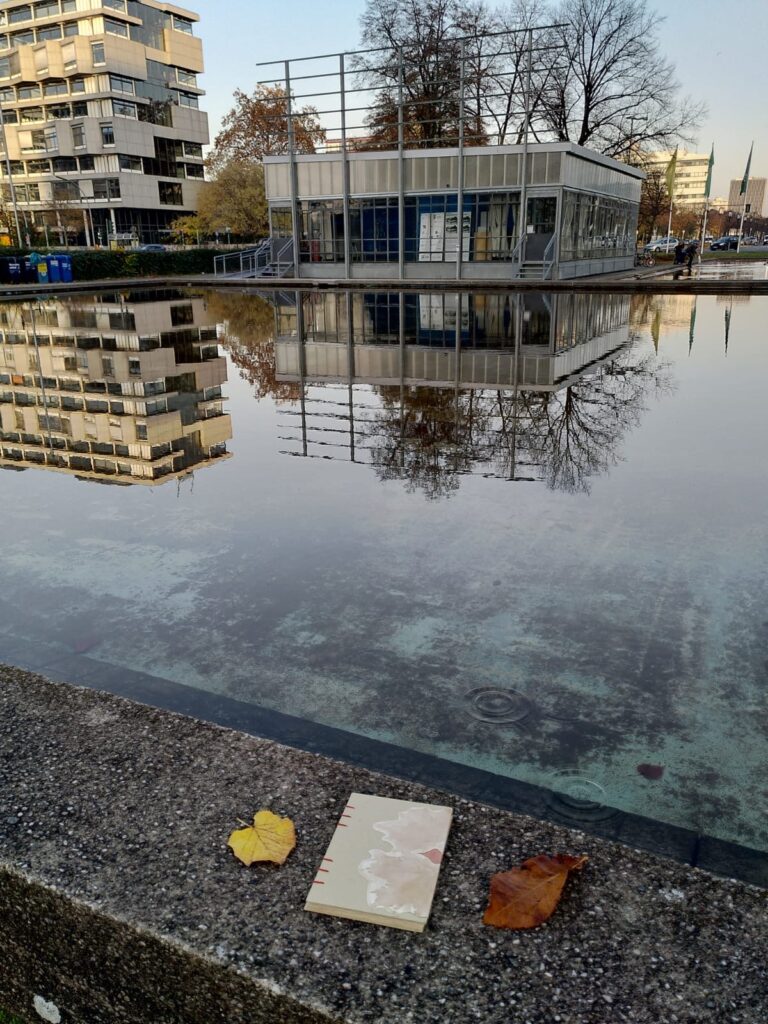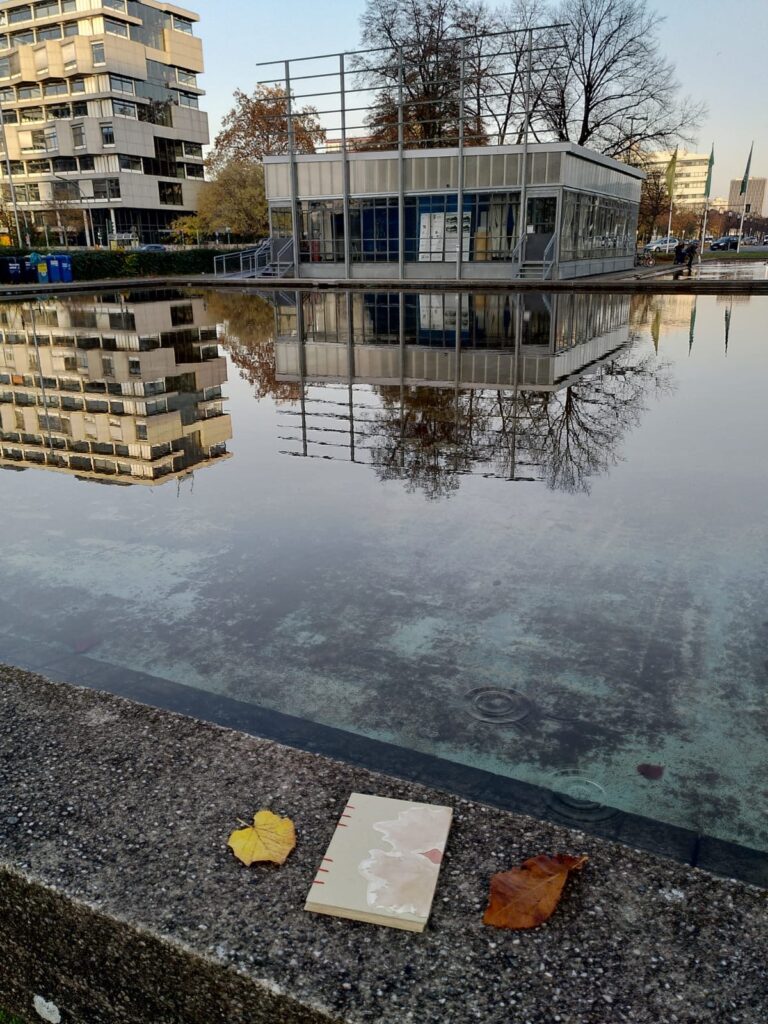 I have been working as "the only artist – # 16 artist" in the Bauhaus Pavilion on Berlin's Ernst-Reuter-Platz, capturing nature on this island in the rush of traffic with my botanical prints.
I am fascinated by the contrasts that are culminating on this round square. I will cook a dye bath from the chestnuts, dip the linden and chestnut leaves in rusty water, print on paper and fabric in the hot dye bath, in the grids of the square. I will also elicit the colours and structures inherent in the last herbs and flowers. Does nature have a chance here?
25. – 30. November 2020
11-17 Uhr
BHR OX bauhaus reuse
middle island (roundabout)
Ernst-Reuter-Platz
10587 Berlin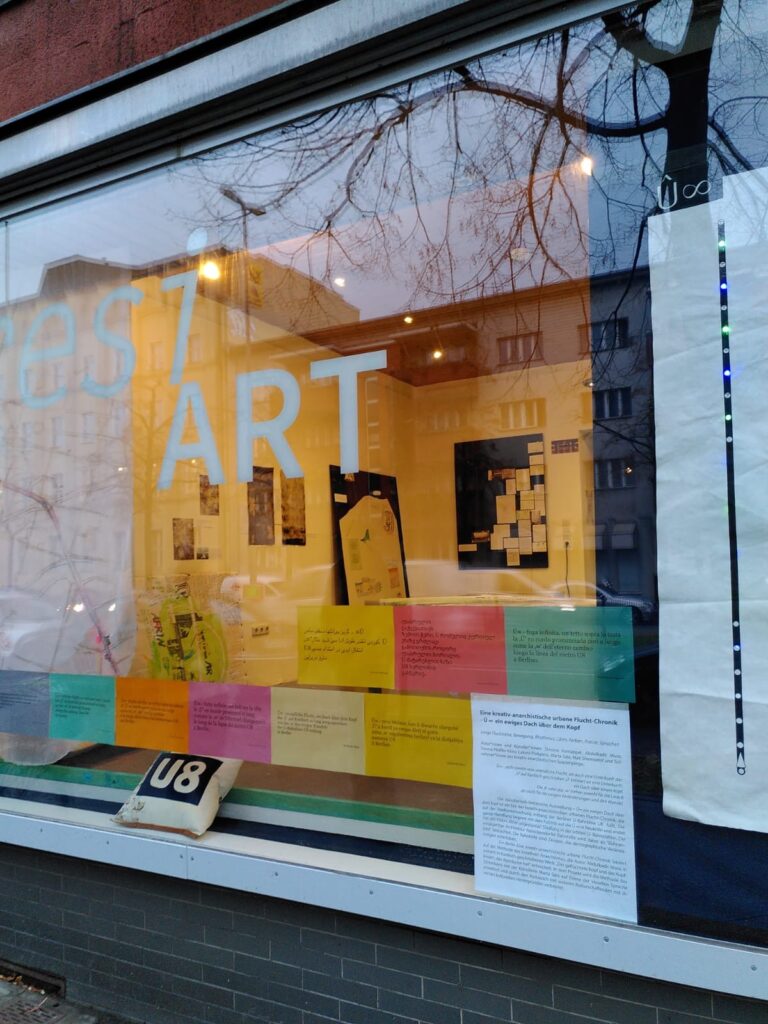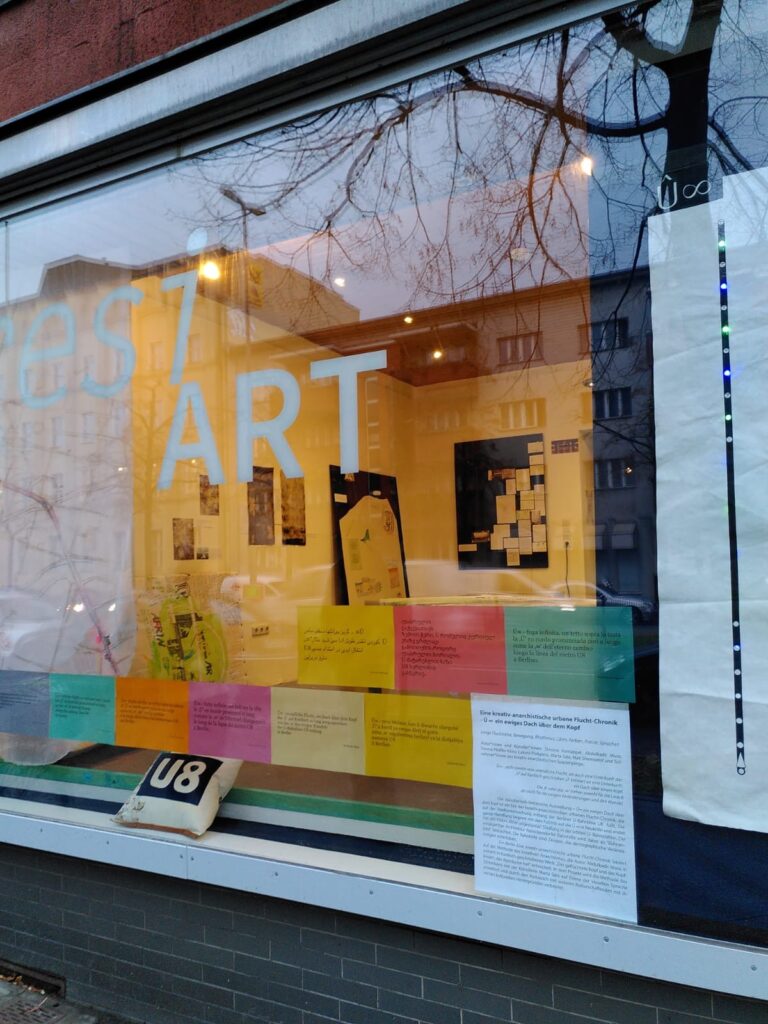 Some of my botanical prints on fabric and paper, inspired by literary walks, have been shown in an exhibition as part of a "creative-anarchist urban escape chronicle" …
Û∞ an eternal roof over your head – exhibition of the Creative Anarchism Project with Abdulkadir Musa and Marta Sala
25. Oktober – 8. November 2020
         Mo, Thu, Fr: 15-18 Uhr
         Su, So: 15-20 Uhr
resiART, Residenzstr. 132, 13409 Berlin
U8-Residenzstraße