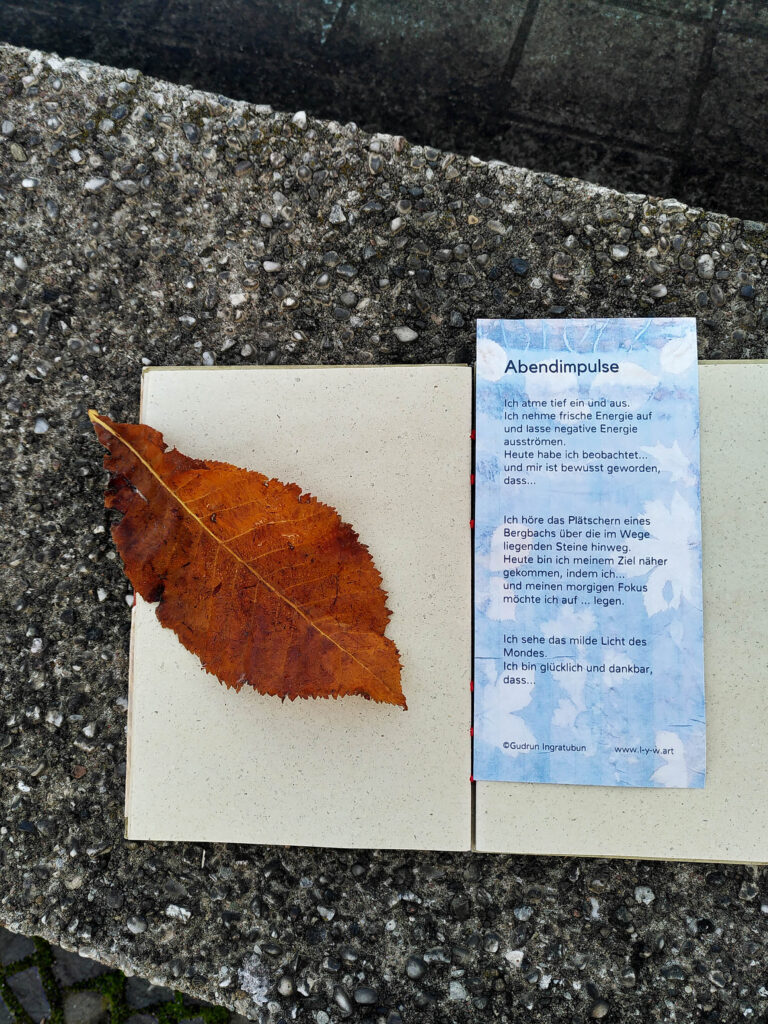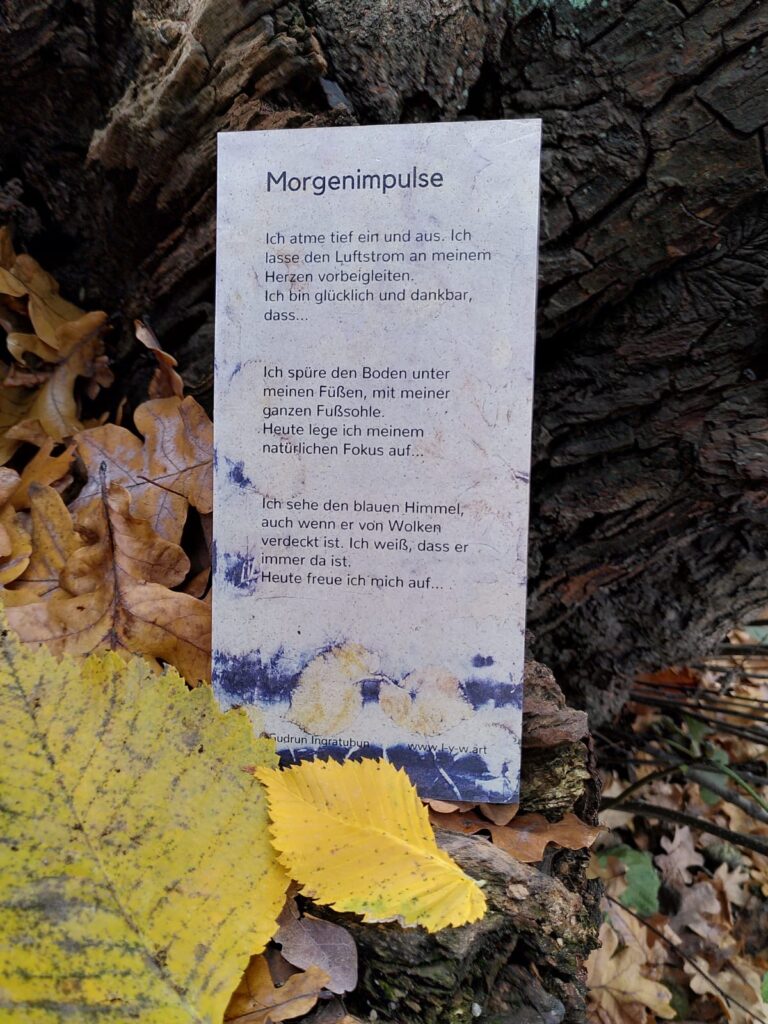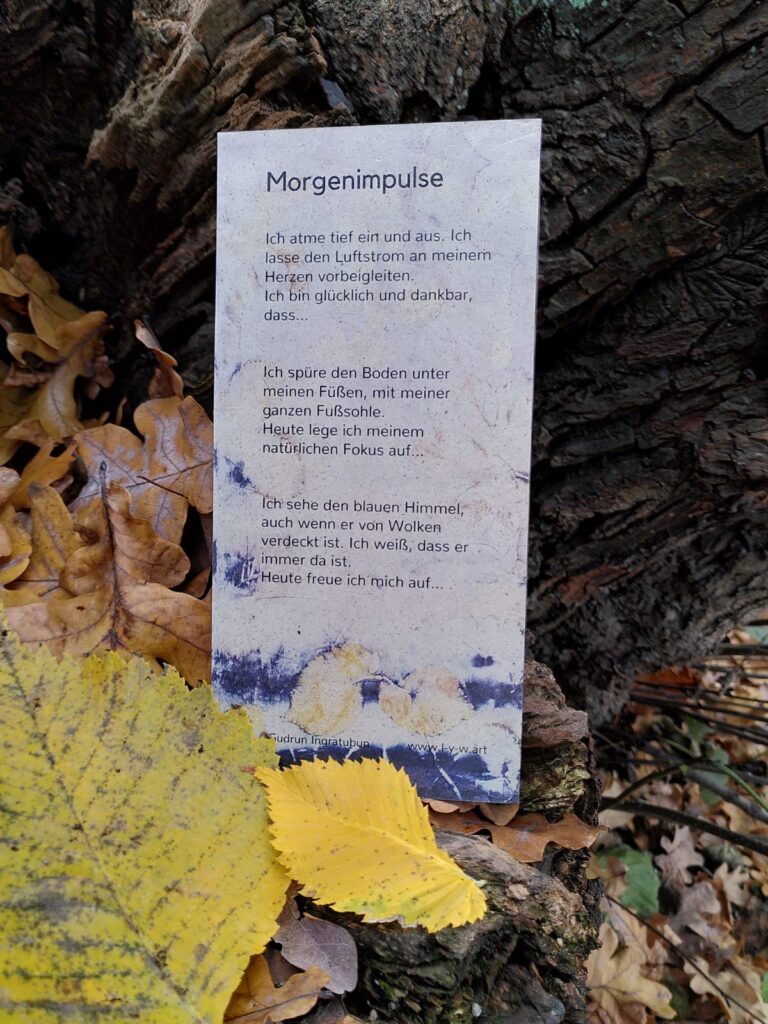 inspirational prompts on grasspaper …

The asymmetrical elm leaves give confidence and strength. Each leave is unique in its own way. The plant colour of logwood gives a calming appearance.
The impulses for morning and evening (so far in German only) let us feel nature and connect with ourselves, make us more aware of the beautiful things in our life by writing them down.
On one side of the card you will find writing prompts with nature visualizations for the morning, on the other side for the evening.
The vision cards may inspire you to journal, to write in a diary, to meditate, to more inner calm, gratitude and natural focus.